Time to update!

Becky and I had a great time in San Francisco! It's absolutely beautiful out there. The air is fresh and the temperature is perfect! I arrived on Thursday afternoon and took a shuttle (driven by an angry Chinese man) to the Fisherman's Wharf. I met Becky at the hotel. We hung out there for awhile then decided to hit the streets and head towards Ghirardelli Square. Yum, Chocolate!!



We walked down strand and checked out a few places to eat before settling down on one. I decided to try the clam chowder and Becky went for the crabcakes. Since it was still early we decided to go out to the Dirty Martini bar. I had my favorite- sour apple and Becky opted for the lemon drop. Cheers!
The next day we went for a cable car ride down to Union Square. Ding Ding


"Please use brakes generously!"

All around town you'll find these cute painted hearts. This is one of my favorites!




After a delicious lunch at The Cheesecake Factory we cruised the mall and then headed to China town.


won't you take me to...China town





I bought a few things for Travis down there but I was holding out for Paper-Source. Later that afternoon we rented our PT Cruiser and headed to Berkeley to meet Becky's friends. We ended up going out to dinner at a fondue restaurant where Sal, our waiter, entertained us. Can't you see how excited I am?


Sal- straight to the heart.




The next day we woke up with good intentions of making it out the wine country early but instead we made it out there around noon. We went to a few of Becky's favorite wineries then made a mad dash to the lesser known for a quick tasting.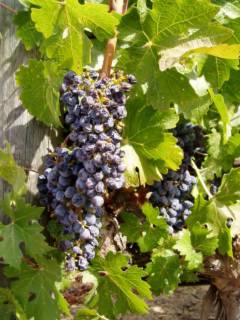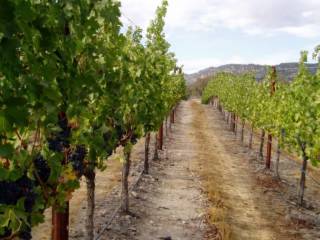 Most of the places close early in Napa so we headed back to San Francisco, stopping for a quick picture at the Golden Gate Bridge.




I had such a great time! Thanks Becky for showing me around town and inviting me out there!